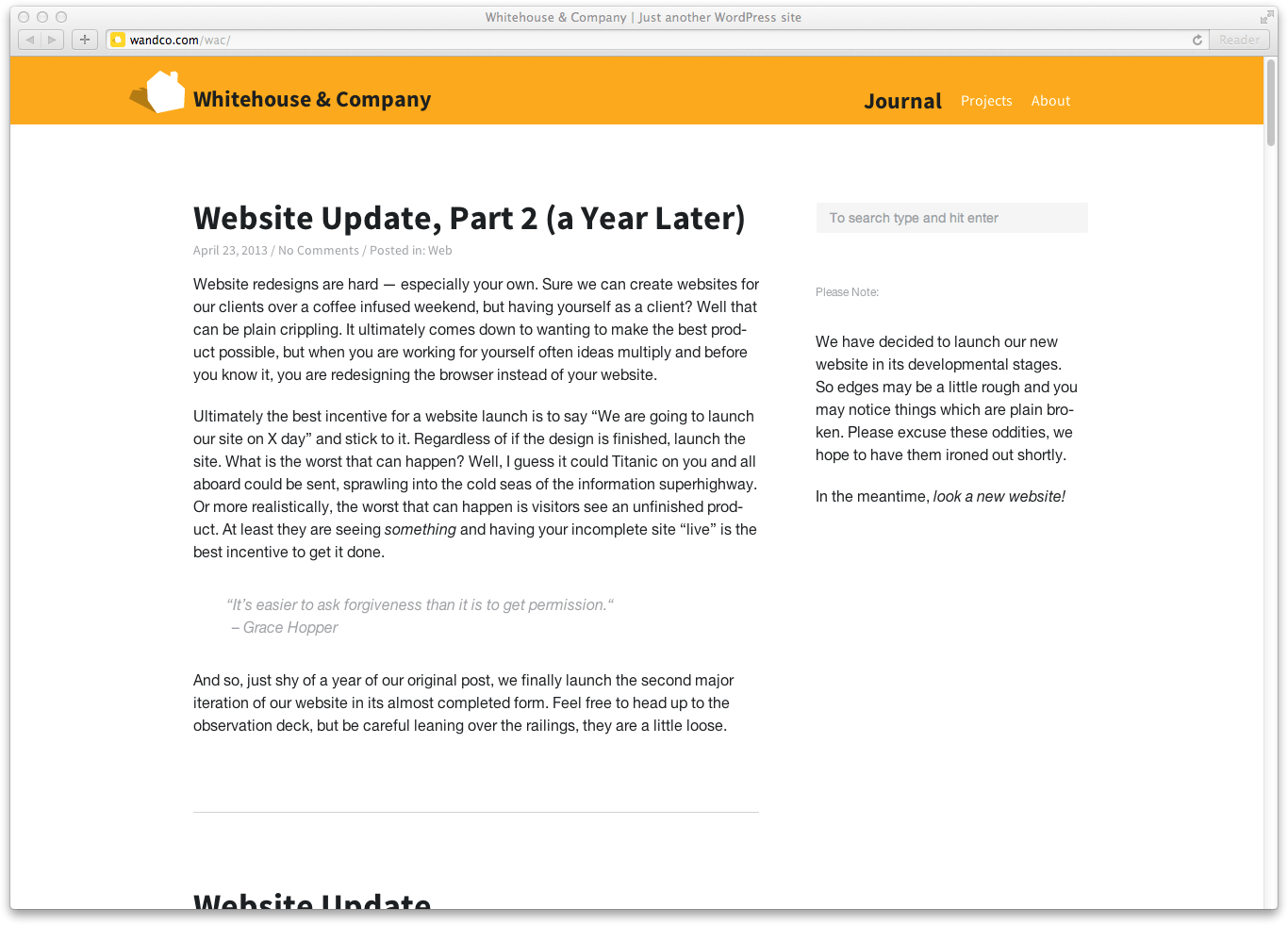 Website redesigns are hard — especially your own. Sure we can create websites for our clients over a coffee-infused weekend, but having yourself as a client? Well, that can be plain crippling. It ultimately comes down to wanting to make the best product possible, but when you are working for yourself often ideas multiply and before you know it, you are redesigning the browser instead of your website.
Ultimately the best incentive for a website launch is to say "We are going to launch our site on X day" and stick to it. Regardless of if the design is finished, launch the site. What is the worst that can happen? Well, I guess it could Titanic on you, and all aboard could be sent sprawling into the cold seas of the information superhighway. Or more realistically, the worst that can happen is visitors see an unfinished product. At least they are seeing something, and having your incomplete site "live" is the best incentive to get it done.
"It's easier to ask forgiveness than it is to get permission."

– Grace Hopper
And so, just shy of a year of our original post, we finally launch the second major iteration of our website in its almost completed form. Feel free to head up to the observation deck, but be careful leaning over the railings, they are a little loose.